Wondering how to make breakfast rock when you're still waiting for that coffee to brew? We're going to show you how to make pancake mix so that it's ready to go when you are ready to make pancakes from scratch. Combining a few simple ingredients and storing them will give pancake mix that shreds the competition for those boxed mixes by giving you homemade taste you'll love. Whether you've been out all night living it up or you've got kids at home that make you rise to the occasion early, this pancake mix is for you!
Watch Bruce Kulick and Lisa Lane Kulick make pancake mix from scratch:
Best Pancake Mix Recipe
Even guitar legends have the basic ingredients needed for the best pancake mix in the pantry. That means you've probably got them too. By getting the dry part of the mix ready in advance, you'll eliminate steps to getting those delicious pancakes on your plate so you can enjoy them faster.
Easy Pancake Mix Recipe
Quick! Go grab these easy pancake mix ingredients while you're not busy and put them together! It takes only 5 minutes to measure it out and store it so you can make pancakes in a flash. Put on your favorite KISS song and you'll be done with the pancake mix before the last note! Once your dry pancake mix is ready you can make the easy pancake recipe below.
Homemade Pancake Mix Ingredients
All-purpose flour – This starts the base of the pancake mix recipe.
Baking powder – Baking powder helps make your pancakes rise for a fluffy texture.
Baking soda – Like baking powder, it gives those pancakes a reason to rise. It also helps create that golden brown color.
Sugar – Without it, your pancakes would never rock.
Salt – Just a little bit is what brings the balance so that these are the perfect level of sweet.
How do you make pancake mix from scratch?
Get your large mixing bowl and combine all these dry ingredients together by stirring. Then store them in an air-tight container in a cool, dry place like a pantry or cupboard. Whenever the mood strikes, you can then measure out 1 cup of the pancake mix and combine it with an egg, a ½-cup of milk, and a tablespoon of butter. Grease a pan with butter over medium heat, then scoop a half-cup of the batter onto your pan and cook until you see the bubbles. Flip and cook the other side for 2 minutes until golden brown, then serve with your most rockin' toppings!
Expert Tips and Tricks for the Perfect Homemade Pancake Mix Every Time
Measure carefully. When putting this dry pancake mix together, getting the measurements right is crucial for having your pancakes come out perfect when you make this homemade pancake recipe from scratch.
Make sure your baking powder and baking soda are fresh. If they're not, they won't work the way that they should, leaving your pancakes flat and lifeless.
Store it properly. Making dry pancake mix to have ready will only work if you keep it in an airtight container in a cool, dry place.
What is the most important ingredient in pancakes?
Without a doubt, that flour is the most important ingredient. It's what gives your pancakes structure. All-purpose flour is universally the best at this.
What are the materials to make pancakes?
To make pancakes, you need those dry ingredients from your pancake mix – flour, sugar, baking powder, baking soda, and salt. And you also need the wet ingredients – milk, an egg, and butter.
Can flour be used as pancake mix?
While flour is the main part of the batter, you can't have pancake mix that is just made from flour. It needs baking soda, baking powder, sugar, and salt too.
Is self-raising flour or plain flour better for pancakes?
All-purpose flour is the best for pancakes. This is because you'll be adding both baking powder and baking soda to make these pancakes fluff up. You can use self-raising flour if it's all that you have on-hand.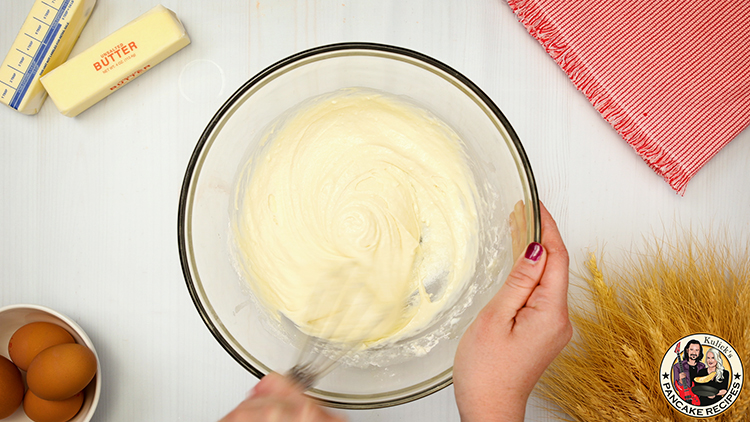 What is the function of all-purpose flour and pancakes?
All-purpose flour forms the base of the batter. It's where pancakes begin. Without this flour, you can't make true pancakes.
Which all-purpose flour is best for pancakes?
King Arthur or Bob's Red Mill are among the best all-purpose flour brands to choose, especially when you are making pancakes. They both work wonders as an excellent base.
Is flour and pancake mix the same?
No, flour is a necessity in pancake mix. Flour itself is not pancake mix though. It takes baking powder, baking soda, sugar, and salt to make the dry portion of pancake mix.
Do you have to use baking powder for pancakes?
You don't have to if you're using baking soda but it is recommended that you do. Using baking powder in your pancakes helps it get a nice and fluffy texture.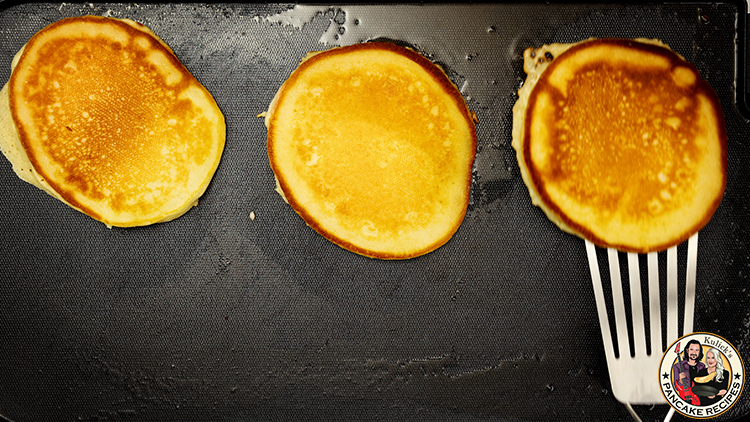 How much baking soda should I add to my pancakes?
Per 4 cups of flour, you need to measure out 1 ½ teaspoons of baking soda.
How to store dry pancake mix?
Pancake mix needs to be sealed in an airtight container, like a mason jar. And on top of that, it should be in a cool, dark, and dry place. A pantry or cupboard is ideal for this. Do not keep dry pancake mix in your fridge!
How long does pancake mix last?
Depending on how well you store your pancake mix, you'll have between 6 and 12 months to use it. Of course, this is never a problem over here because rockers have mega appetites for pancakes!
---
Watch How To Make Pancake Mix From Scratch (Video)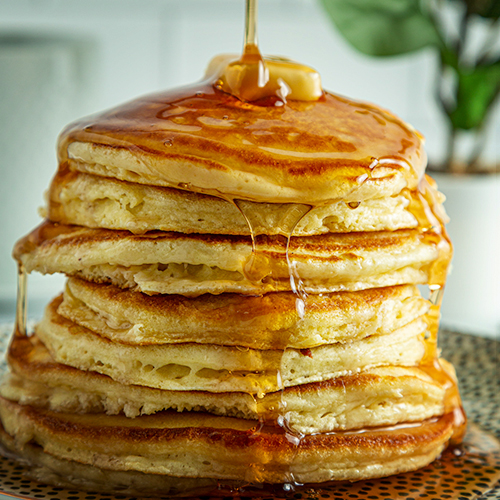 How to Make Pancake Mix (make pancakes from scratch)
Ever wonder how to make pancake mix? This super easy pancake mix recipe will teach you how to make your own pancake mix so you can make homemade pancakes from scratch anytime!
Ingredients
Dry Pancake Mix
4

cups

all-purpose flour

3 1/2

tbsp

baking powder

1 1/2

tsp

baking soda

3

tbsp

sugar

1 1/4

tsp

salt
How to Make Pancakes from Scratch
1

cup

Dry Pancake Mix

1

egg

1/2

cups

milk

1

tbsp

butter
Instructions
Dry Pancake Mix
In a large mixing bowl, combine flour, baking powder, baking soda, sugar and salt. Stir to combine well.

Store dry pancake mix in air-tight container in a cool dry cupboard or pantry.

To Make Pancakes from Scratch using Dry Pancake Mix
Over medium heat, lightly grease a pan with butter.

In a mixing bowl, combine 1 cup of dry pancake mix with egg, milk, and butter. If your pancake mix is too thick, you can add more milk to thin it out.

Using a ladle or measuring cup, pour 1/2 cup of pancake batter onto pan and cook until bubbles start to form on the top of the pancake and the bottom becomes a light golden brown. Flip and cook the other side until it is light golden (about 2 minutes).
Nutrition
Calories:
111
kcal
|
Carbohydrates:
22
g
|
Protein:
3
g
|
Fat:
1
g
|
Saturated Fat:
1
g
|
Polyunsaturated Fat:
1
g
|
Monounsaturated Fat:
1
g
|
Trans Fat:
1
g
|
Cholesterol:
9
mg
|
Sodium:
456
mg
|
Potassium:
39
mg
|
Fiber:
1
g
|
Sugar:
2
g
|
Vitamin A:
22
IU
|
Vitamin C:
1
mg
|
Calcium:
136
mg
|
Iron:
1
mg
More pancake mix recipes: